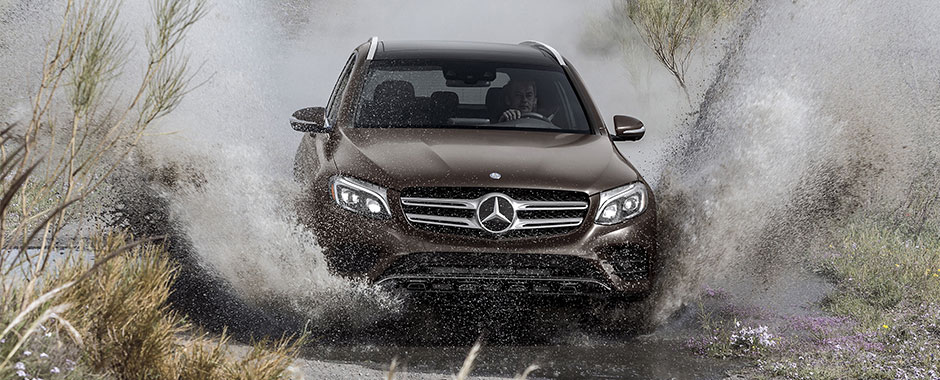 It does not often snow here in Lakeland, FL. In fact, the warm winters are a big reason why so many people choose to live in the Sunshine State, because while experiencing the seasons is great, it is all too logical to reside in a state that skips the crummy ones.
Despite that, there is an increase in rainfall during the winter months, with frontal systems that form due to the constant clashing of air masses. This means cooler weather, higher winds, and a whole lot of precipitation. For this, any Mercedes-Benz SUV or sedan with 4MATIC® all-wheel drive is especially valuable, and thankfully a good number of them come with this feature as an add-on, if not a standard offering.
For those who are not familiar with all-wheel drive, the 4MATIC® system sends power from the drivetrain to all four wheels rather than just two, giving drivers more control over their vehicle when the roads are wet and slick.
Even in perfect weather, an all-wheel drive system helps tremendously with performance. Better stability and handling is to be expected, allowing you to fully enjoy every cruise you embark on.
According to Mercedes-Benz, "More than letting all four tires do the work equally, 4MATIC® features a number of advanced and quick-thinking innovations to empower each wheel individually as conditions change." This gives great control and better gripping results to vehicles that already are good performers.
From the Mercedes-Benz C-Class to the Mercedes-Benz GLC, this all-wheel drive system helps several vehicles among our inventory here at Fields Motorcars make easy work of the wet conditions here in Florida. If you would like to test drive a vehicle with 4MATIC® all-wheel drive, stop by any time and one of our sales associates will be happy to get you set up for a spin so you can see for yourself just how differently this type of drivetrain rides.