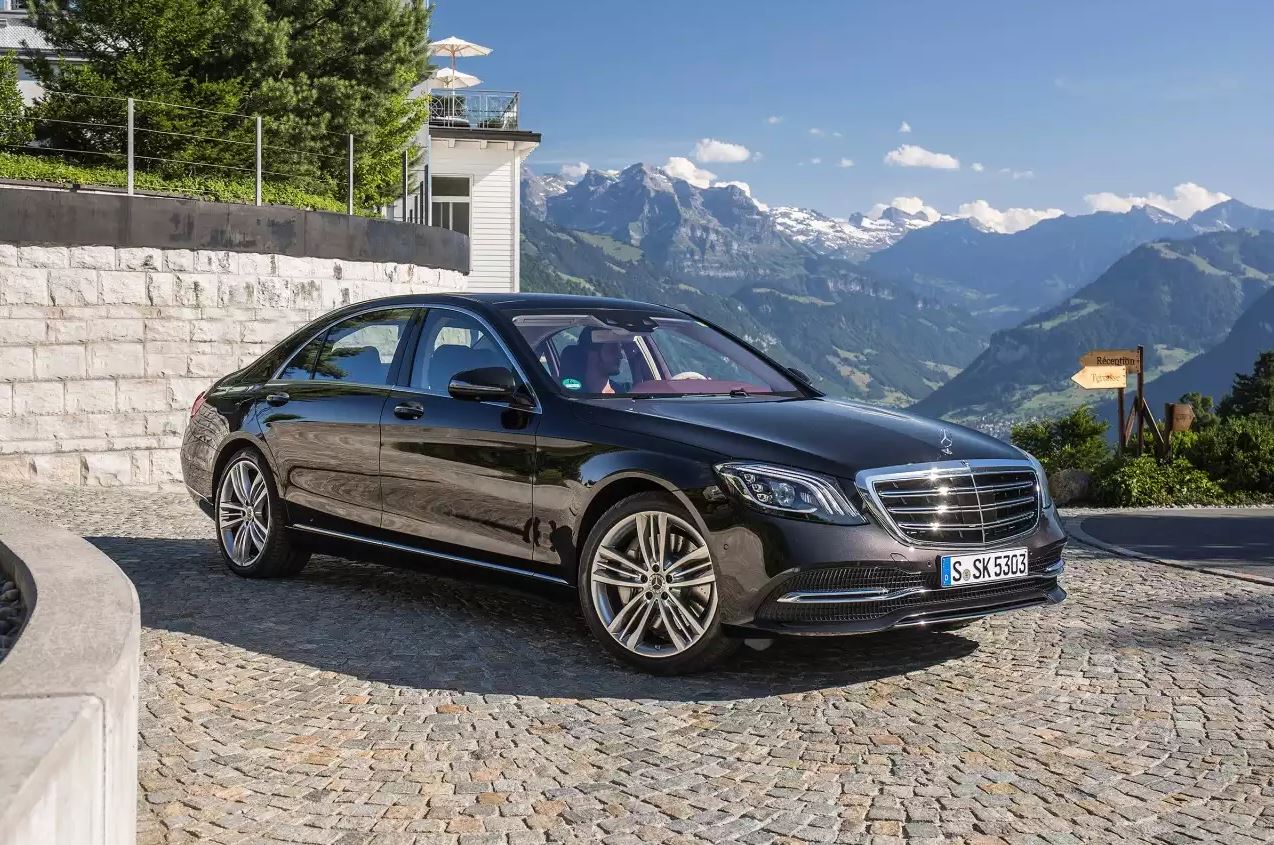 There are plenty of gushing reviews of all the great new Mercedes-Benz cars for sale out there, but a recent summary of the new 2018 Mercedes-Benz S-Class written by Lawrence Ulrich of The Drive is so poetic in its praise that it should win a Pulitzer. Rife with colorful anecdotes and statistics about the brand's success in New York City, the review paints as colorful a picture of the Mercedes-Benz S-Class vehicles as we've ever read here at Fields Motorcars.
In picking up his test vehicle for the review, an emerald-green 2018 Mercedes-AMG® S 65, Ulrich comments immediately on just how pretty it is: "From its Nappa leather headliner and night vision system to its $8,950 AMG® carbon-ceramic brakes, the S 65 is the definition of 'too much is not enough.'"
Of course, he also comments on the more affordable luxury that comes in the guise of the 2018 Mercedes-Benz S 450, which is the first six-cylinder, non-hybrid S-Class vehicle in the United States. It boasts an impressive 362 horsepower and 369 lb-ft of torque and many of the same visual flairs that make its pricier, higher-performance sibling so desirable.
The new 2018 Mercedes-Benz S 560 also gets special attention in the review, thanks to its 463 horsepower and 516 lb-ft of torque, enough to lift this big, heavy bullet from zero-to-60 mph in just 4.5 seconds. Despite everything, it even boasts improved efficiency, for those with concern about carbon footprints and the like.
The entire review is worth a read, but it's always nice for Mercedes dealers in Florida to find themselves armed with a little extra ammunition in terms of overwhelming positive press from the media. The new Mercedes-Benz S-Class is a strong performer and a beauty, and this review ensures that you don't just have to take our word for it.