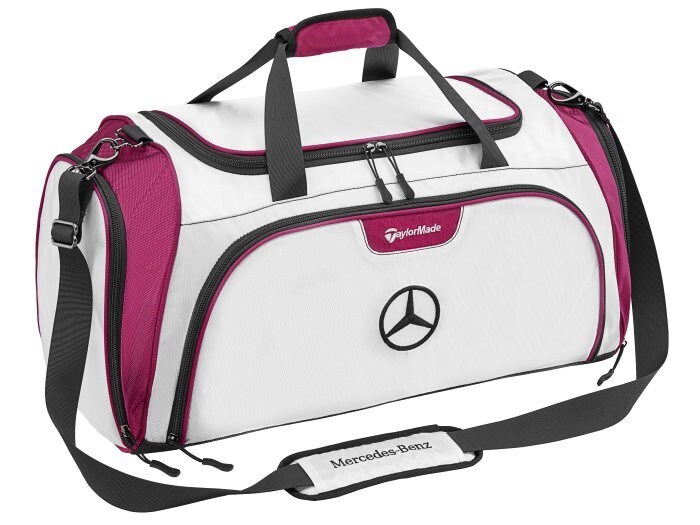 With the holidays in full swing, time is winding down to find the perfect gift for that Mercedes-Benz car fan in your life, but luckily the Mercedes-Benz Christmas Stars Selection exists to help you fill their stockings with gifts they'll love. Some of the highlights of this year's collection includes the following:
Mercedes-Benz wristwatches – There are a variety from which to choose, but the "Classic Lady Silver" is arguably the loveliest, with its silver-colored Roman numerals and iconic Mercedes-Benz star.
Mercedes-Benz USB flash drive – Not all technology is in "The Cloud" just yet, which is why a flash drive shaped like the Mercedes-AMG® GT R could be a fun gift to give just about anybody.
Handbags and nail polish – There is a nice handbag and matching purse made from artificial leather, but you can add small vials of three Mercedes-Benz fingernail polishes that matches popular exterior vehicle colors like Denim Blue, Jupiter red, and Orient Brown.
Golf gift set – For those golfers in your life, there's a great TaylorMade golf kit that includes three "Tour Preferred X" golf balls, a divot tool, a ball marker, and a towel.
G-Class child's suitcase – This suitcase comes in the shape of the Mercedes-Benz G-Class, but it also rolls and works like a giant toy car when not in use as a suitcase. It's practical for kids, and it's fun!
Of course, if you want to go really big, the best gift would be a new or pre-owned Mercedes-Benz from our dealership, Fields Motorcars. The above gifts are fantastic, but no gift could ever be greater than a gorgeous Mercedes-Benz model with a giant red bow on the hood!