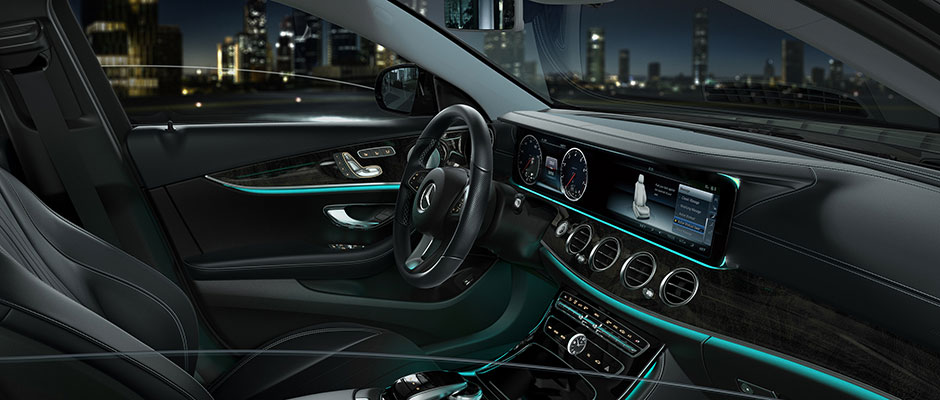 One of the best things about new and pre-owned Mercedes-Benz vehicles is their unwavering commitment to cutting-edge technologies. Even used models a few years old are more advanced than certain competitors' new vehicles, and that's a testament to engineers that have put good time and thought into ensuring that the technology that appears in these vehicles is top-rate.
For example, many Mercedes-Benz models now feature updated Car-to-X Communication, which means that vehicles like the Mercedes-Benz E-Class can share critical information with other vehicles equipped with the same technology so they can warn each other of things like slippery driving conditions, a traffic slowdown, or heavy fog. Not every model has this yet, but some automaker has to start, and the Mercedes-Benz brand is the one leading the charge.
Other advanced safety features have helped the models sold here at Fields Motorcars be among the safest in the industry. For example, there's Active Lane Change Assist, which makes sure lanes are clear for changes and helps the driver move from one lane to the next as safely as possible. There's also ATTENTION ASSIST®, which helps detect drowsiness and the attention of drivers to make sure their eyes stay on the road.
If you're interested in seeing any of these new technologies up close, come pay us a visit any time and we'll be happy to get you behind the wheel for a test drive. If you live in or around Winter Haven, FL, it isn't a long drive, so stop by and come see these amazing new technologies in person. It's the best way to see why the Mercedes-Benz brand is an industry leader in this regard.