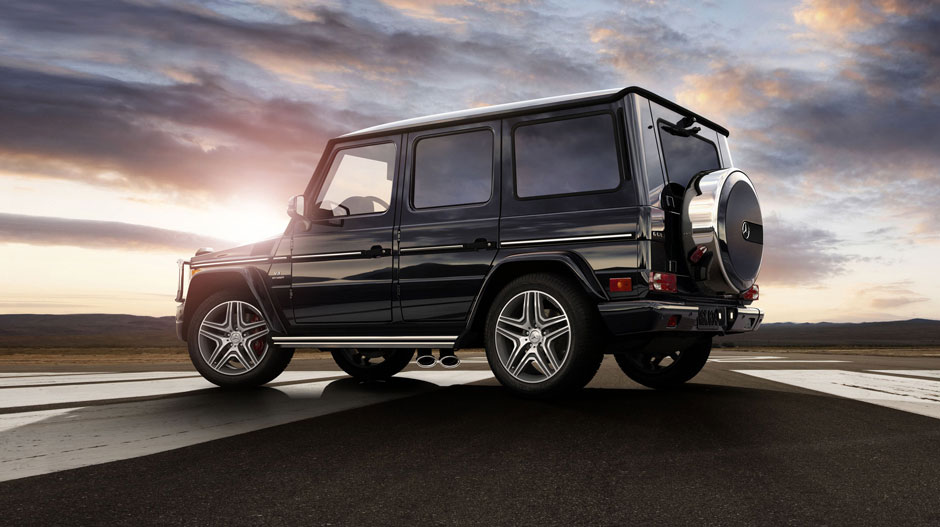 We've been talking about the new Mercedes-Benz G-Class SUV for months at this point, even going so far as to publish some of the early leaked details ahead of the model's official debut at the Detroit Auto Show in January.
Now, officially, we have our first real look at the Mercedes-Benz SUV without camouflage, as well as a detailed list of features and specs that should do nothing to quell the enthusiasm of Plant City, FL customers that have been dying for this updated take on the most rugged member of the Mercedes-Benz lineup.
For starters, we know that just about every interior dimension has been expanded in the new iteration, which means more legroom and headroom for passengers and more storage room in the back. Rear legroom, for example, has been boosted by almost six inches. That obviously is significant.
We also know that the 2019 Mercedes-Benz G 550 will be the first trim level available, which means customers will get a 4.0-liter V8 engine capable of producing an impressive 416 horsepower and 450 lb-ft of torque. That's a great start, but more powerful versions absolutely are coming, including an AMG® model, we assume.
It also remains an elite off-roading vehicle, just as it always has been. There are an incredible three separate locking differentials in this SUV, which certainly is more than car dealerships in Florida have grown accustomed to over the years.
We don't have pricing information for the updated Mercedes-Benz G-Wagon yet, but those numbers will be released as we approach the release date of the vehicle itself, which will be sometime later this year. We're thrilled about these updates and can't wait to see this vehicle up close when it makes it to Fields Motorcars in a matter of months.