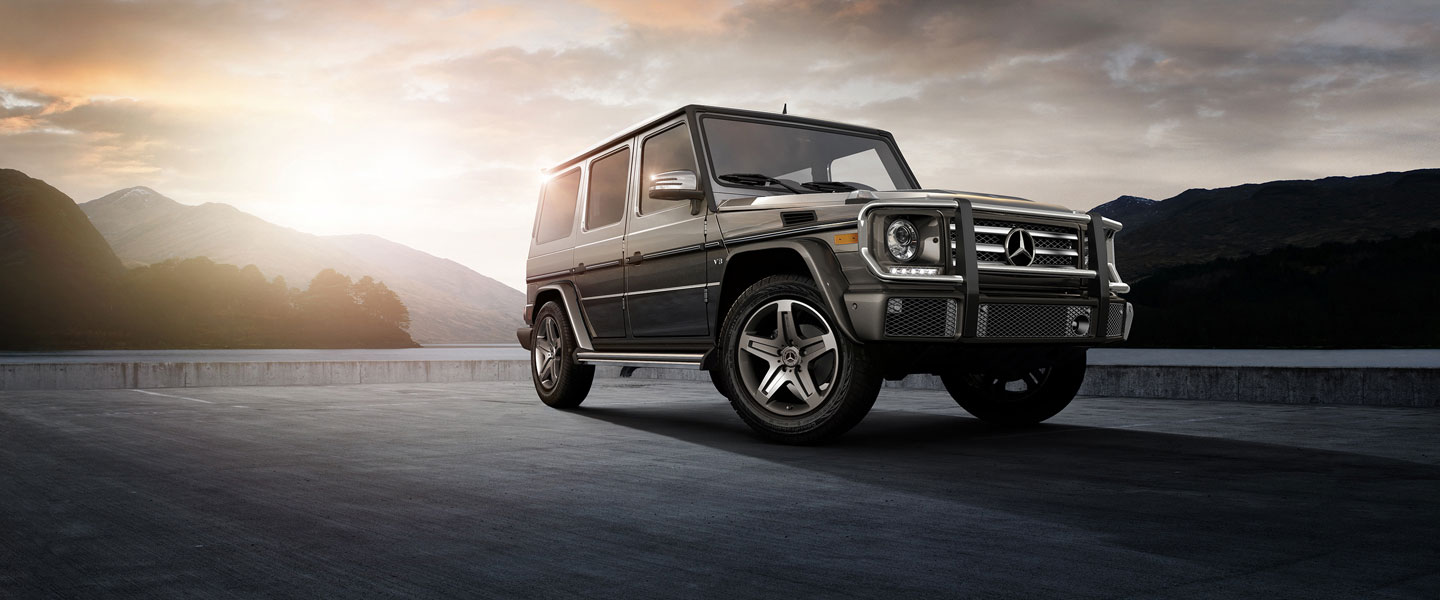 The Detroit Auto Show is well underway, which is great for car dealerships all over the country excited about all the latest and greatest news from every automaker in the business. Of course, the Mercedes-Benz brand always dips into the fray, this year with a handful of new models that includes the updated 2019 Mercedes-Benz G-Class, a vehicle we have been talking about here at Fields Motorcars for months.
The good ol' Mercedes-Benz G-Wagen has been a fan favorite for decades, but the time absolutely had come for the boxy SUV to receive a few updates. While we do not yet know the full extent of how this vehicle is going to change, we have been slipped a few details about the car ahead of the Detroit Auto Show, mostly focusing on what the vehicle will be able to do off-road.
This Mercedes-Benz SUV also offers a powerful engine paired with a nine-speed automatic transmission and four-wheel Electronic Traction System. There is a new double-wishbone front axle that sets up higher to give the vehicle more ground clearance when traversing challenging terrains, as well as a new solid rear axle with four control arms branching out from each side and a Panhard rod.
The vehicle also features a new "G-Mode," which alters the suspension, transmission, and steering any time the vehicle actually does go off-road. Effectively, there are two ways to drive this vehicle, and the SUV itself can adapt to its circumstances with a simple push of a button.
We look forward to seeing the vehicle itself without the camouflage, but all will be revealed in time as we prepare ourselves for the rest of the information when the 2019 Mercedes-Benz G-Class debuts in Detroit later this winter. We can hardly wait!