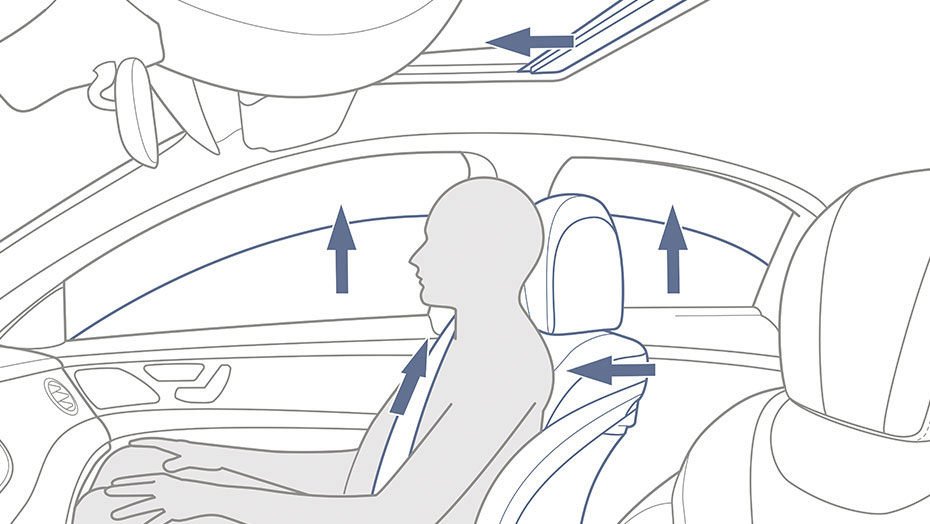 Many Mercedes-Benz customers in and around Winter Haven, FL purchase their luxury vehicles because like the way they look or drive. Sometimes, people purchase these vehicles for the infotainment technologies that bring them into the automotive future, and in other cases, these cars and SUVs find their way to customers' homes because of their efficiency numbers and/or environmental friendliness.
Often overlooked, though, are the advanced safety features that make Mercedes-Benz models so wonderful and technologically advanced. While they all do a great job keeping drivers safe, the following three are among those that we talk most about here to potential customers:
#1 PRE-SAFE®
When a collision is imminent, PRE-SAFE® prepares passengers to keep them from getting injured. It can prevent skidding, tighten the seat belts, adjust the head restraints, and even emit a harmless noise that triggers a reflex in the inner ear to avoid ear damage during a crash.
#2 Adaptive Braking Technology
Of course, Adaptive Braking Technology can help prevent those crashes from happening in the first place, as it can use Predictive Brake Priming to sense when a driver's foot lifts off the accelerator quickly, applying brake pressure before the driver's foot even gets there.
#3 ATTENTION ASSIST®
Drowsy driving is responsible for hundreds of thousands of car accidents each year, so ATTENTION ASSIST® exists to help reduce those numbers. The system takes stock of over 70 parameters of your unique driving style, then alerts the driver when something feels off enough to suggest drowsiness.
If you would like to take a closer look at these technologies, come pay a visit to Fields Motorcars any time. Our Mercedes-Benz dealers in Florida want their customers safe, and these are the types of technologies that can assure this is the case.