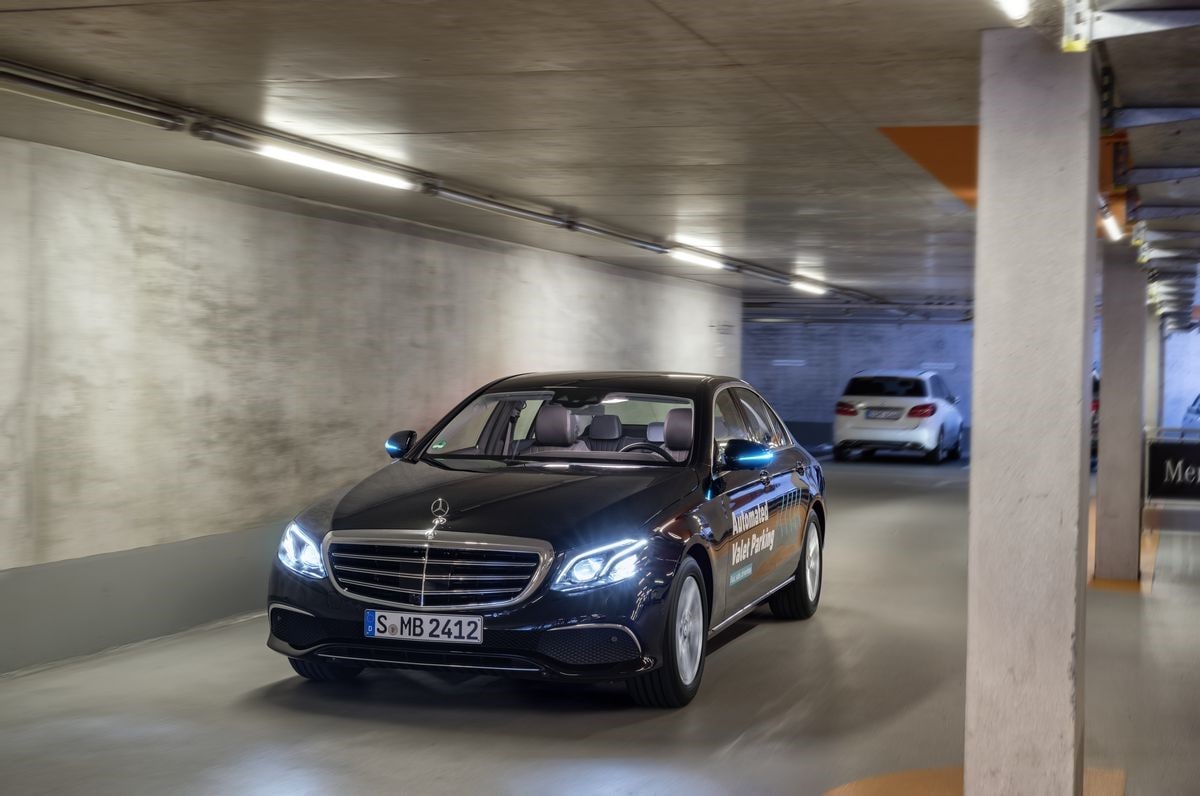 Mercedes-Benz seems to have developed a technology that completely revolutionizes how we will park our luxury cars in the future, and the automaker recently received approval to start using this technology at its Mercedes-Benz Museum in Stuttgart, Germany. In other words, the automaker will get to put its driverless parking tech into practice with an eye toward expanding its use all over the world.
Parking assistance is nothing new when it comes to tasks like parallel parking, in some instances, drivers can even take their hands off the wheel while the vehicle itself does all the turning and tight-fitting. Driverless parking is something else entirely. Mercedes-Benz engineers, along with the good people at Bosch, have developed a system where a driver can leave their vehicle at the entrance of a parking garage and simply walk away, as the car itself parks itself in an open space.
When the driver is ready to retrieve their new Mercedes-Benz vehicle in Lakeland, FL, they simply tap a few buttons on a smartphone app, and the vehicle will retrieve itself and pick the driver up in a designated loading area. Then the driver simply drives away, as though they have not just parked their vehicle in a completely revolutionary way.
The advantages to such a system are manifold. It can save time and reduce low-impact accidents, for starters, but it's all an improvement to safety. Pedestrians won't be accidentally struck in a garage, nor will they be in danger walking around in these structures alone late at night.
The automated valet service is an incredible innovation, and we are looking forward to how it all works in Germany knowing that, someday, Mercedes-Benz dealers in Florida will get to include this technology in their sales pitches of future Mercedes-Benz automobiles.