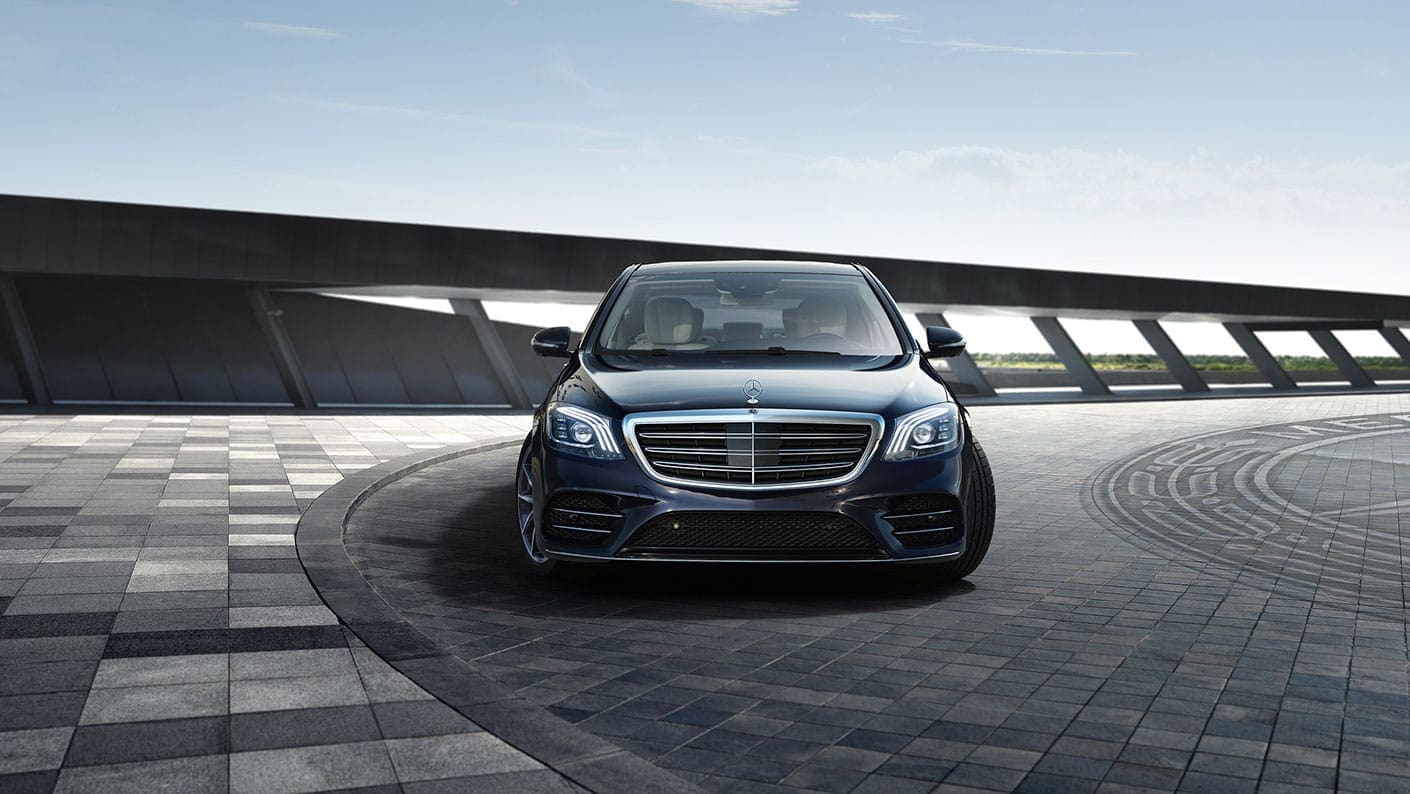 About 30 or 40 years ago, when a good chunk of today's adults were children, the future of cars seemed like it would involve sky highways and vehicles that floated through the air with jets shooting out the rear exhaust like spaceships. That, of course, has not come to fruition and likely never will, but what we have instead is autonomous vehicles. Mercedes-Benz is, naturally, at the forefront of the movement toward self-driving autos, and the 2019 Mercedes-Benz S-Class is a fantastic example of what this looks like in action.
The Society of Automotive Engineers has classified today's autos from Level 0 to 5 in terms of autonomy, with Level 0 being most of the cars currently on the road and a Level 5 being a fully autonomous auto meant to be used daily without human drivers at all. There are no Level 5 vehicles ready for widespread deployment at this point, but the aforementioned Mercedes-Benz S-Class is a Level 2. That means it can simultaneously control steering and speed without driver intervention for short periods of time.
This vehicle can do precisely that, and it handles that autonomy through its Intelligent Drive systems and advanced safety features. A camera and radar work together to see up ahead of a vehicle and assist the driver when necessary. The Active Emergency Stop Assist function can actually bring the vehicle to complete stop without any help from the driver whatsoever, should such a thing be necessary.
While all the vehicles available to Winter Haven customers here at Fields Motorcars are technologically impressive, the Mercedes-Benz S-Class is a great example of where the future of cars is headed. A time is coming when your car can drive you to work, instead of you driving your car to work. Contact our Mercedes-Benz dealers serving Plant City, FL to learn more!