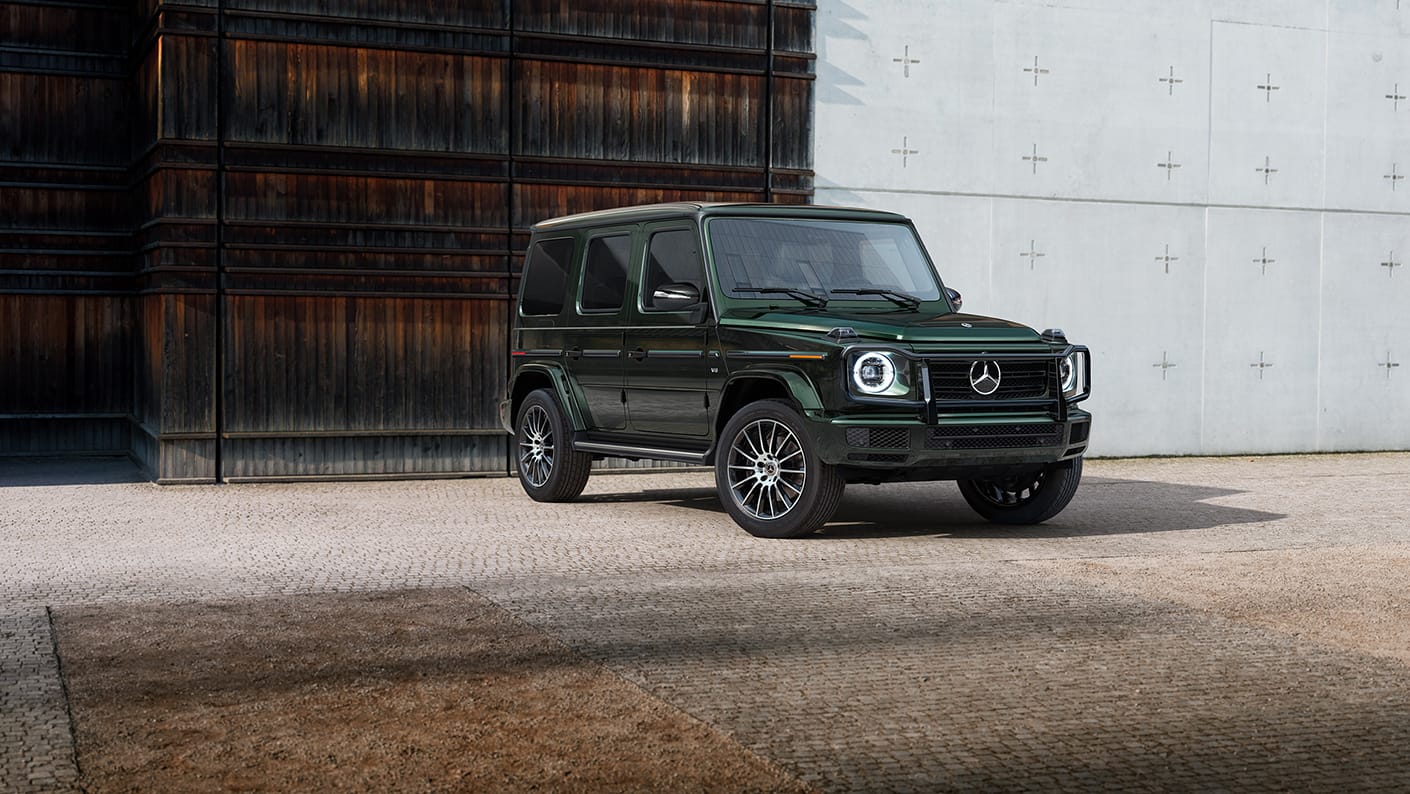 While there are several vehicles in the current Mercedes-Benz lineup worthy of widespread praise, few of them get as much love as the 2019 Mercedes-Benz G-Class. Perhaps it is because it boasts one of the most unique profiles of any Mercedes-Benz SUV sold here at Fields Motorcars, but more likely that love comes from its ability to do all kinds of impressive things off-road.
The 2019 Mercedes-Benz G-Class, known colloquially as "The G-Wagen," looks quite a bit like its predecessors in profile, but this model year's version has been completely redesigned and boasts more impressive off-road features than it ever has.
The gear ratio is improved over the outgoing model, which means more torque multiplication at the slower speeds most off-roaders use. The vehicle can shift at higher speeds than most, which also is great for all-terrain driving, and three locking differentials provide the driver with considerable traction control.
All of this is to say that the 2019 Mercedes-Benz G-Class near Winter Haven may be an excellent everyday vehicle, but it also can do quite a bit of damage out on that ol' dusty trail. Or a rocky trail with a steep incline. Or a sandy trail alongside the Gulf of Mexico or Pacific Ocean.
Because it is one of the most fun vehicles currently sold in and around Lakeland, FL, it gets a lot of attention from auto bloggers and respected automotive publications. It gets a lot of respect from car dealerships, too, which is why we never tire talking about it. If you would like to take a closer look at the Mercedes-Benz G-Class, give us a call or stop by any time so we can show you what makes this off-roading luxury SUV so special. We look forward to working with you soon here at Fields Motorcars.