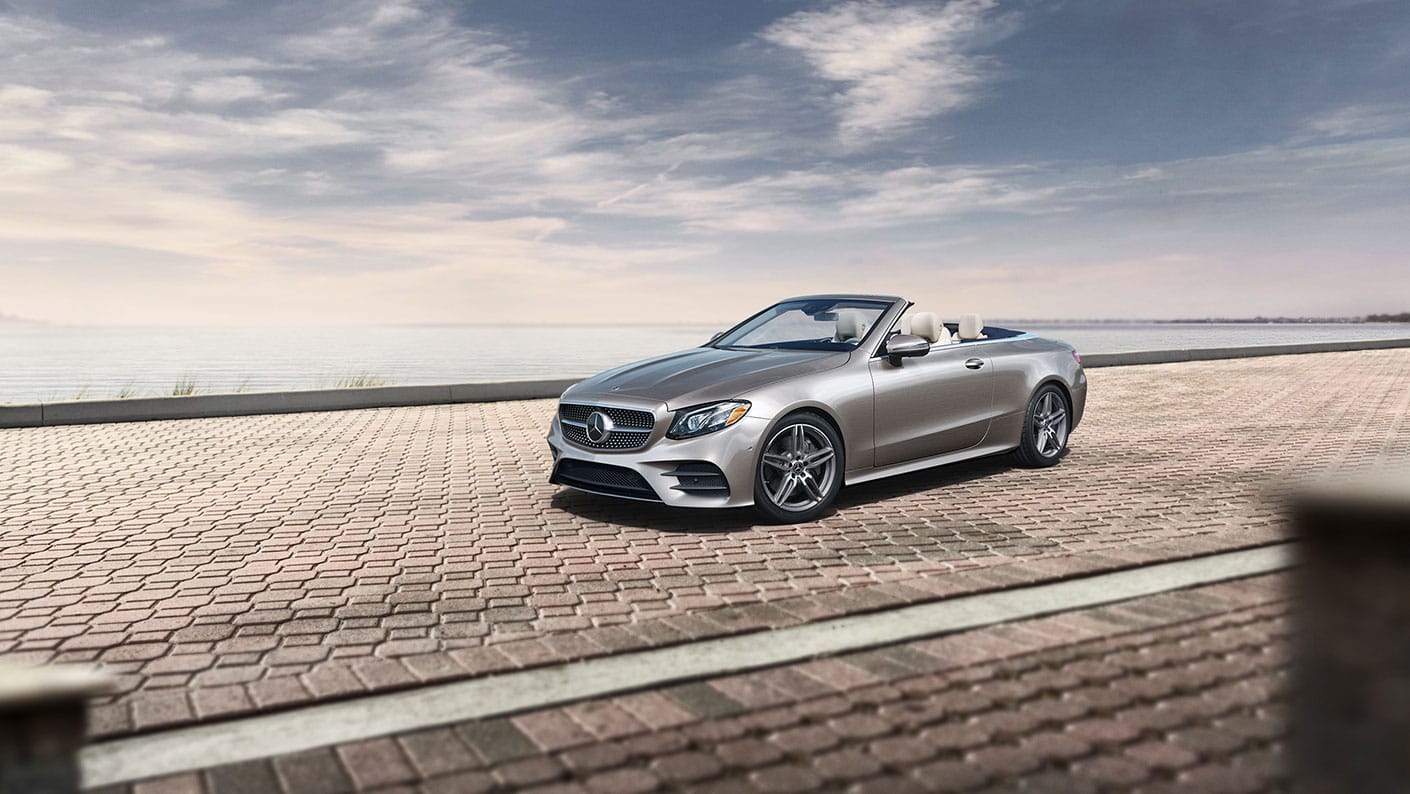 One of the main reasons Florida has become a landing spot for so many American families is the weather, which remains warm all year long, even when huge swaths of the rest of the country is buried in snow. Come summer, though, Florida tourism skyrockets amid its warmest months, but those who live here permanently know the warmth is the best possible time to own a convertible like the Mercedes-Benz E-Class Cabriolet. Put simply, it is one of the best summer vehicles in the industry right now, not only because of its appearance but also because of its performance and technology.
For starters, the aesthetics of the vehicle are simply striking. The top, which is made of multiple layers nearly an inch thick, can drop in just 20 seconds, tucking into a partitioned trunk and completely out of view. The sporty profile of the vehicle is athletic and lithe, especially when exposed to the open air. Put simply, the car is as gorgeous as cars come.
The performance of the vehicle is equally impressive, especially for those who invest in the AMG® iteration. There are five different driving modes ranging from the gas-sipping ECO to the pavement-shredding Sport+. As one would expect with a Mercedes-Benz, this car has some serious get-up-and-go, but the auto can adapt to whatever the driver's needs may be for a given situation.
In terms of technology, the Mercedes-Benz E-Class Cabriolet is loaded with advanced safety features and easy-to-use infotainment technologies, including a wireless charging station and premium audio system.
Mercedes-Benz dealers in Florida know that people are looking for convertible come summertime, and here at Fields Motorcars, we are happy to provide them with excellent ones like the Mercedes-Benz E-Class Cabriolet and its sporty AMG® counterpart.