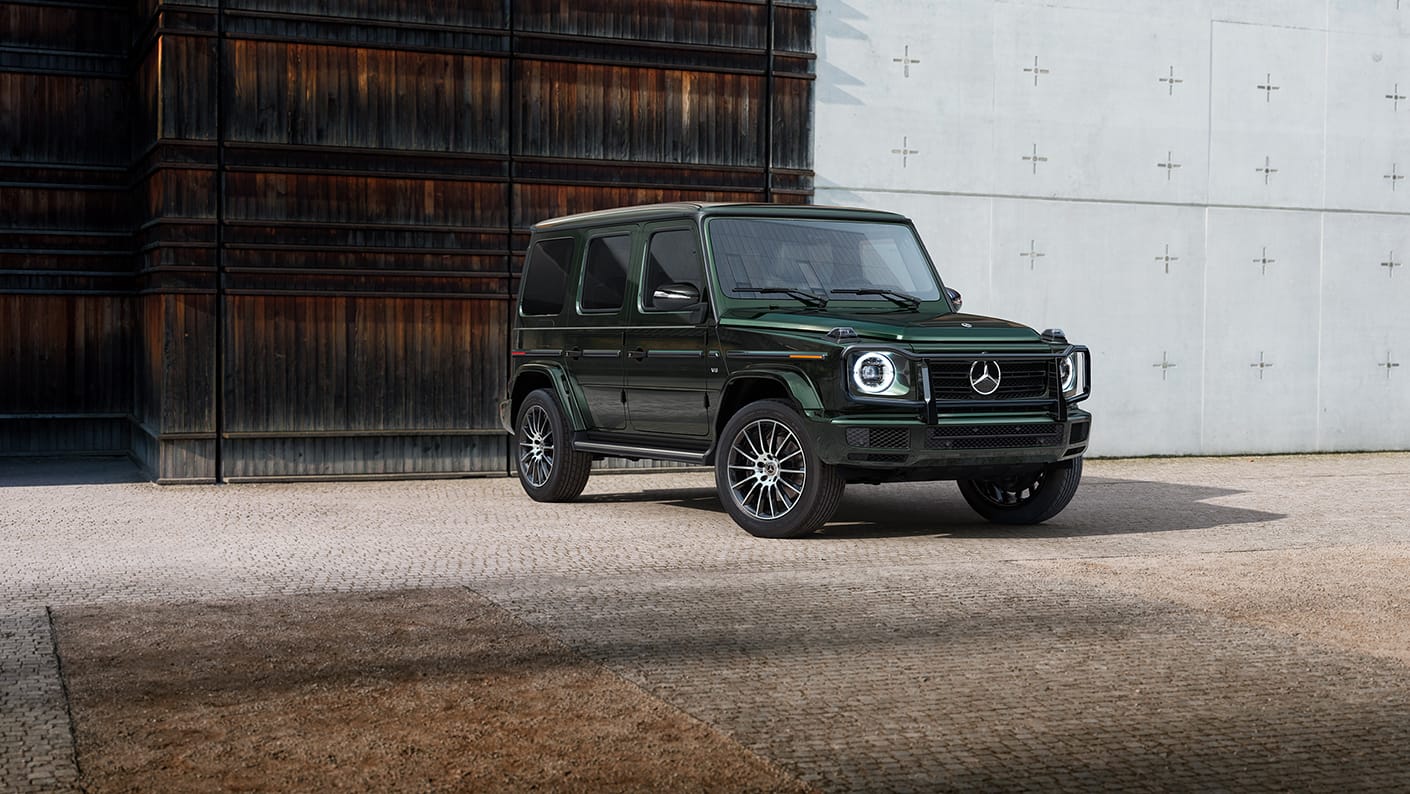 While the weather is appropriate for off-roading pretty much any time of year in Plant City, FL, the spring is one of the most desirable seasons for those types of rough-and-tumble festivities behind the wheel of a powerful Mercedes-Benz SUV. All of this helps to explain why we get so many questions about the Mercedes-Benz G-Class SUV (or, as it's more colloquially known, the G-Wagen) this time of year.
In the world of off-road SUVs, the 2019 Mercedes-Benz G 550 absolutely is among the most impressive in the industry. In fact, it was recently included among Popular Mechanics' list of best off-roaders for a number of reasons, all which have nothing to do with the vehicle's luxury. No, the luxury is just a glorious side effect.
What really matters in this SUV is the muscle. With a new independent front suspension good for an extra 2.2 inches of travel, the vehicle has more ground clearance than ever. Also, its three lock differentials make off-roading just as exciting as the 422 horsepower on the highway can be.
"The 2019 Mercedes-Benz G 550 is bigger, sleeker, and more refined than the G-Classes of the past forty years," Popular Mechanics writes. "The new front fascia is more rounded and aerodynamic, which is important since Mercedes-Benz has decided to make the new version of its slab-sided box five inches wider than before. And don't worry: The classic G-Wagen details like the external door hinges and boxy turn signals above the headlights made it on to the new model."
If you would like to take a closer look at the Mercedes-Benz G-Class for your off-roading needs, come pay us a visit here at Fields Motorcars any time. We will show you just how fantastic this off-roading beast can be.