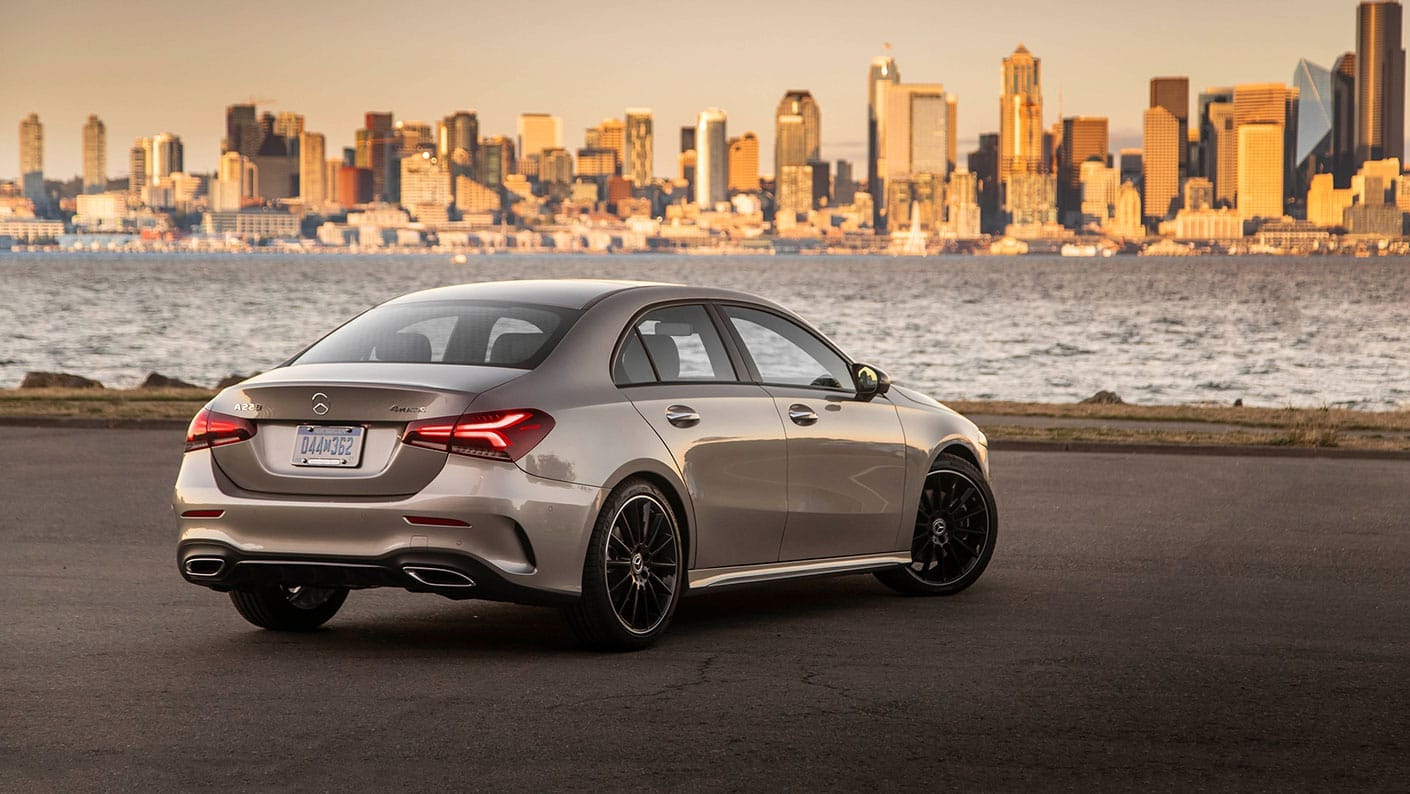 It's no secret that Mercedes-Benz really wants to make their luxury cars available to more consumers of all ages, and one way they're doing this is by producing entry-level models at more affordable price points. The new 2019 Mercedes-Benz A-Class is a small sedan that does precisely this, and our Fields Motorcars customers already have fallen in love with the sporty yet elegant sedan.

After seeing some success overseas, the brand brought over the new Mercedes-Benz A-Class to provide similar value to U.S. customers. That value starts with technology, including the Mercedes-Benz User Xperience (MBUX) infotainment system that utilizes a dual-screen configuration to replace the old gauge cluster in the most gorgeous, high-def way possible. It teams up with Android Auto™ and Apple CarPlay™ for ultimate smartphone connectivity, and it gives drivers the sort of information and entertainment they need to survive any given day out on the road.

While it is a smaller luxury car for sale, the interior is surprisingly spacious and, as customers have come to expect, also is incredibly comfortable, thanks in large part to high-quality materials. Its technology and style are cutting edge, which is what has our customers so excited about the arrival of this automobile.

Most importantly, though, is that all this can be had at a shockingly affordable price. Mercedes-Benz vehicles may be seen as expensive, but vehicles like this one and the Mercedes-Benz CLA are proving just how much luxury customers near Plant City, FL can get for a reasonable price. If you would like to check out this new entry-level luxury sedan, give us a call or stop by any time so we can get you behind the wheel of this vehicle. We want you to see for yourself just how fantastic this new offering really is.