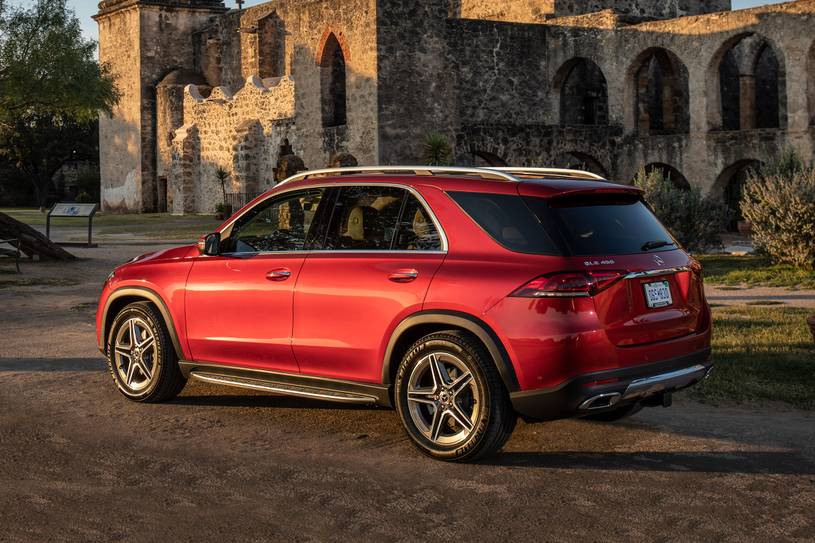 Imagine an infotainment screen that can input your height and automatically adjust the driver's seat to your ideal position. Now, you can experience these features and more when the 2020 Mercedes-Benz GLE 450 arrives to Lakeland, FL.
Here at Fields Motorcars, we know a thing a two about luxury, power, and everything in between, and the Mercedes-Benz GLE450 is one of the prime examples of the ethos that this automaker breathes into each and every model.
2020 Mercedes-Benz GLE 450 Details
The Mercedes-Bens GLE-Class is a pioneer of the luxury SUV market, and the 2020 Mercedes-Benz GLE 450 is no exception. For starters, it comes with a 3.0-liter turbocharged I6 engine that puts out a whopping 362 horsepower and 369 lb-ft of torque. It should also be noted that the 2020 Mercedes-Benz GLE 450 comes with the excellent 4MATIC® all-wheel-drive system so you'll get excellent traction whether you're driving in Lakeland, FL or elsewhere.
Safety and Special Features

However, that's not all when it comes to this luxury Mercedes-Benz SUV. The 2020 Mercedes-Benz GLE 450 also comes with the Mercedes EQ Boost electric assist, a mild-hybrid system that adds 21 horsepower from a 48-volt battery. In addition to incredible power, fantastic looks, and an unprecedented level of luxury, this model also comes with a slew of driver-assist tech and aids. You'll enjoy features like the Active Speed Limit Assist function, voice control, and more.
Inside, the cabin looks and feels like the pinnacle of luxury. You'll enjoy spacious seating for your passengers thanks to the new Interior Assistant built into the MBUX® system, which can recognize hand and arm movements to start specific applications.
To see these spectacular features and more like them, reach out to our dealers to see when the 2020 Mercedes-Benz GLE 450 will arrive to our Lakeland Mercedes-Benz dealership. You'll love all the options at your fingertips.