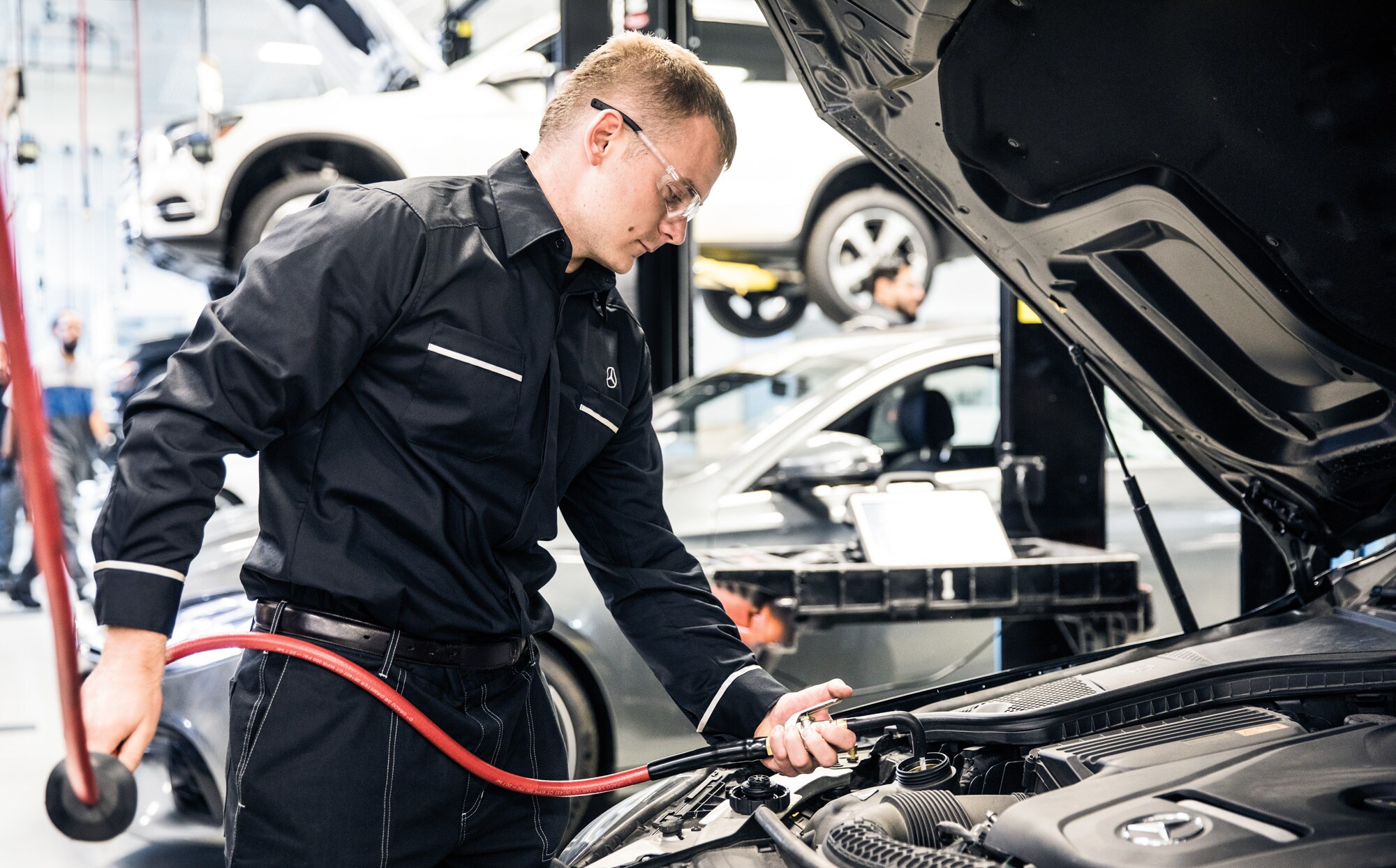 ?
Our service center is more than just a place to turn to if something goes wrong. We also want you to visit our Mercedes-Benz service center when everything is working perfectly. Why? Because that's how you keep your Mercedes-Benz vehicle working perfectly for years to come.
Why Do I Need Auto Maintenance?
Whether you drive a sleek Mercedes-Benz C-Class or a capable Mercedes-Benz GLA, we're confident you spend a lot of time behind the wheel. After all, who wouldn't love to drive a new Mercedes-Benz vehicle? However, wear and tear is inevitable. Your engine oil, for example, has a limited lifespan. Over time it will get gummy and ineffective. Your vehicle needs oil to keep your engine parts lubricated and help reduce friction and overheating.
What's Involved in Routine Maintenance?
Your routine maintenance at Fields Motorcars goes beyond an oil change. We'll also check the fluids under your hood to see if any need to be topped off. We'll also check your filters and change any that need to be switched out. You'll receive a thorough inspection to pinpoint any potential issues and help you avoid any future problems. Plus, we'll rotate your tires to help avoid uneven wear.
Why Visit Fields Motorcars?
Our Mercedes-Benz service professionals are trained and certified to care for all Mercedes-Benz vehicles. We don't just provide maintenance; we can also help with repairs or even replacement parts. We only use OEM parts for any replacements you may need. You can be confident your vehicle is in good hands, and you'll leave with a vehicle you can trust.
Keep your Mercedes-Benz vehicle running the way it should – the way it did the day you bought it. Visit our team at our Mercedes-Benz dealership in Lakeland, FL for routine maintenance and any other auto service needs. We've got you covered!