Fields Motorcars is now a Mercedes-Benz AMG® Performance Center.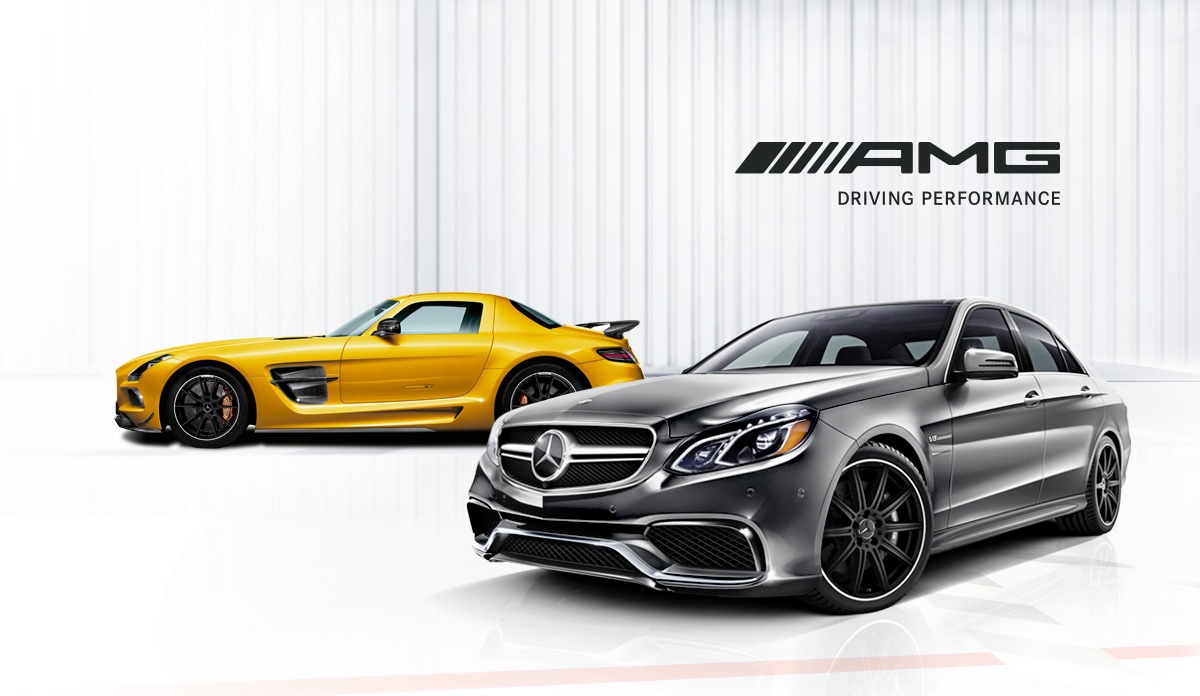 HOW THE RACE IS WON
In 1967, two automotive engineers with a passion for motorsports began fine-tuning engines for
Mercedes-Benz
racecars in an old mill. Today, as the performance division of Mercedes-Benz,
Mercedes-Benz AMG®
creates some of the most sought-after vehicles in the world. They're the product of skilled craftsmen, designers and engineers who live to test the limits, and one shared conviction: on the road to driving performance, short cuts never win the race.
>> VIEW INVENTORY ONE MAN, ONE ENGINE
Some things can't be mass-produced.
From the beginning, the "One Man, One Engine" philosophy has guided Mercedes-Benz AMG's® approach to manufacturing. Even now, every AMG® engine is hand built from start to finish by one of about 50 AMG® Master Engine Builders in a special facility. As the final step in the assembly process, the engine-maker affixes a plaque engraved with his signature to the engine cover. It's an enduring reminder that even the heart of a
Mercedes-Benz AMG®
has a soul.
AMG® crankshafts are forged and balanced for each individual engine and combined with remarkably lightweight -- yet strong -- cast-aluminum pistons for smooth, instantaneous response.
Advances like cylinder shutoff and rapid multi-spark ignition make the AMG® 5.5-liter naturally aspirated V-8 engine the most fuel-efficient powerplant of its kind.

A TEAM EFFORT
While the hand-built engines usually steal the spotlight, the AMG® approach to raising heart rates is anything but one-dimensional. It's about using all the weapons in the engineering arsenal to create a high-performance driving experience that's simply without equal.
POWER DELIVERY
With each successive generation, AMG® engines produce more muscle more efficiently, thanks to constant innovation in areas such as turbocharging and direct injection. But it's the job of AMG® transmissions to refine that power and deliver it with both speed and precision. Advanced gearboxes, up to four selectable driving modes, and racing-derived features including dual- or multi-clutch technology are more than up to the task.
>> VIEW INVENTORY HANDLING
In a
Mercedes-Benz AMG®
, everything from weight distribution and wheel design to load transfer and frame rigidity has been engineered for responsiveness. AMG® suspensions feature exclusive components and hardware, not to mention sophisticated architecture honed over years on the track. Likewise, AMG® braking systems employ technologies from the world of racing like heat-conquering compound discs and carbon-ceramic construction.
SOUND
At AMG®, what you hear when you put your foot down is just as important as what you feel. More than just tuned for performance, AMG® exhaust systems are acoustically tuned to unleash the muscular growl of AMG® engines during acceleration and downshifts, as well as when you fire the ignition. At cruising speeds, you're treated to a mellow yet throaty reminder of the power within.
AMG® PERFORMANCE 4MATIC® ALL-WHEEL DRIVE
- FORCE OF FOUR
Simply put, power is all in the delivery. So we've developed a new all-wheel drive system to transfer as much handcrafted muscle to the asphalt as possible. Based on legendary Mercedes-Benz 4MATIC® technology, AMG® Performance 4MATIC® is not only engineered to preserve the signature AMG® feel while making the best use of available torque -- it's also up to 35% lighter than comparable systems. Which means it's a force to be reckoned with.
>> VIEW INVENTORY AMG® DRIVING ACADEMYEXPERIENCE AMG® IN ITS NATURAL ENVIRONMENT
Under the guidance of professional instructors, you'll push your driving abilities and a selection of Mercedes-Benz AMG® models to the limit on some of America's most legendary racetracks. It's a high-speed, high-adrenaline driving adventure like no other. And it's engineered specifically to prove what you -- and AMG® -- are made of.
THE SHAPE OF PERFORMANCE
Even at first glance, you can tell there's something different about a Mercedes-Benz AMG®. The sharpened profile. The wider wheel arches. The road-hugging lower bodywork. At the AMG® Design Center in Affalterbach, the aggressive character of
Mercedes-Benz AMG®
takes shape based on the advanced, high-performance technology beneath its skin. So while every AMG® bears the Three-Pointed Star -- shorthand for the legendary craftsmanship and quality of Mercedes-Benz -- it's designed with the presence and the performance to set it apart.
WE HAVE A HAND IN EVERYTHING
In a Mercedes-Benz AMG®, impeccable craftsmanship isn't confined to the engine compartment. Every element is conceived and created to outperform in every arena, including its ability to catch the eye of a discerning driver. From the finishing of the cabin appointments to the calibration of the running gear, an AMG® automobile represents the seamless intersection of high-tech engineering and handcrafted excellence.
SLS AMG® GT Coupe
With a "GT" designation that indicates higher horsepower, a re-calibrated sports transmission and an enhanced sports suspension, this gull-winged super-car follows nothing but the road. +
>> VIEW INVENTORY
+ Vehicles may be shown with non-U.S. or optional equipment
* Stated rates of acceleration are estimates based on manufacturer´s track results and may vary depending on model, environmental and road surface conditions, driving style, elevation and vehicle load. Obey local speed and traffic laws